MCHALE LIGHTING COLLECTION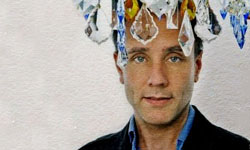 "Striking contrasts of industrial and elegance."
Lighting designer Michael McHale creates chandeliers that are as much about structure as they are shimmering crystal. Born from the seeds of a DIY project, this New York based designer has drafted a new vision for the chandelier, utilizing such rough and ready materials as patina brass pipes and fittings, refrigerator bulbs, and appliance tubing in contrast with the finest crystal available. The effect is at once jarring and strikingly beautiful.